Tarot gives advice not predictions. You make your own story.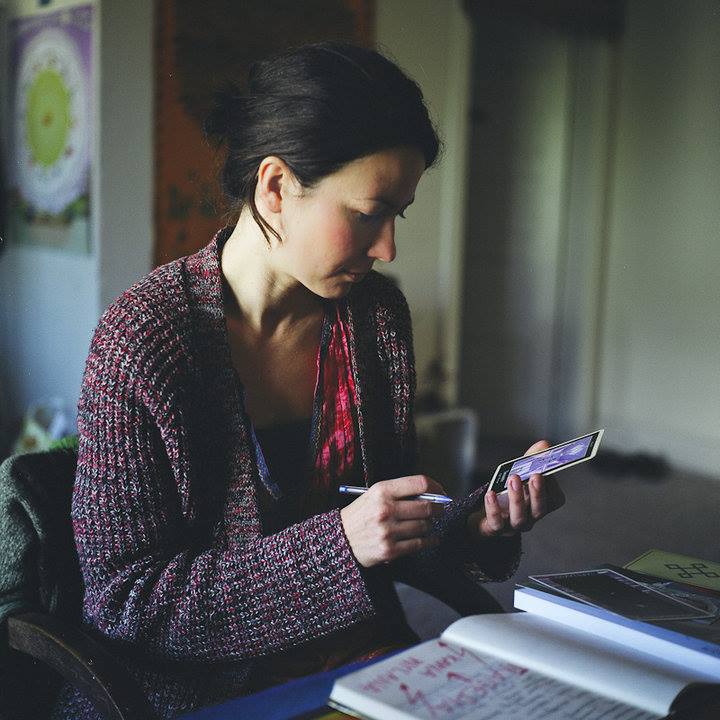 My name is Kasia. I am a professional astrologer and tarot reader. I believe the future is a consequence of our past choices and can be influenced by our creation in the present. The better we know ourselves the more powerful we can co-create our life. I believe in transformation through awareness, compassion and presence. Quick fixes don't work here.
Tarot and astrology are great maps and guides on the journey by making us aware of our wounds, blockages, gifts and talents.
My reading style is encouraging, practical and focused on evolution and empowerment.
My mission is twofold: to provide you with empowering, inspirational and honest readings and to educate people about the safe use of tarot and astrology and break the stigma attached to these amazing disciplines.
I have been a student of astrology since 2005. I studied under Alan Oken and Maggie Kerr - a two year course in astrological delineation and counselling 2006-2007. Steven Forrest, Lynn Bell, Parampara, Kelly Surtees, Kira Sutherland and many others also belong to my astro teacher lineage.
I bought my first tarot deck in 1998 and have studied tarot with Jan Witold Suliga- 2014, Enrique Enriquez- 2017, Krzysztof Azarewicz 2019.  I have been and am inspired by many YouTubers like Camelia Elias, Kelly Ann Maddox, Ethony, Benebell Wen, Kelly Fitzgerald, Vincent Pitisci, Mindful Tarot, Tom Benjamin, 22 Teachings, Christine & Celeste, Dance of the Soul Tarot, Tarot Alchemist, Nobody Here, Wolf of Coins and many others. Too many to mention here! I am grateful for the tarot community out there.
I will never stop learning 🙂
Code of Ethics
All readings are delivered within 7 days from the date of purchase, excluding weekends
You can cancel the order within 24 hours from purchase. You will receive a full refund
I don't accept returns after the reading is delivered
I don't read for third parties without their knowledge
I appreciate all of you regardless of race, gender, colour but I only read for adults, so please be 18+
I am not responsible for your choices. I read, you decide
I don't predict the future and encourage you to figure out ways to navigate it from the only place possible - THE PRESENT
I might not always tell you what you want to hear but I deliver what needs to be said in a compassionate, honest and warm manner
Please do not hesitate to contact me if you have any questions.
If you want me to predict your future add $1.000.000 to the price of the reading.
If you want me to change your life without you putting in any effort, add $2.000.000 to the price of reading.
K.
The images on my page come from the amazing Jean Dodal tarot created by Jean Flonroy.